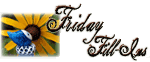 1. The last compliment I got was from
The Chief
; he/she said
you look good today
.
2. I'm reading
The Opinionated Knitter by Elizabeth Zimmermann.
3. I woke up today and thought
- housework is a necessary evil. Sometimes I wish that I had a house elf or a maid.
4. Why does
it take longer to knit the second sock than the first sock? It's the dreaded Second Sock Syndrome
.
5. The last thing I ate was
a bowl of Special-K.
6. January...
wet and cold here in Oregon
.
7. And as for the weekend, tonight I'm looking forward to
spending some time without the children,
tomorrow my plans include
a yarn crawl thru the Pearl District in Portland with a group of Seattle knitters
and Sunday, I want to
watch the AFC Championship game between the Chargers and the Patriots! I am hoping for the best but the world will not come to an end if the Chargers lose.